Sunday, November 5, 2017
We welcome the season of fun and games and family time with a lot higher hope this year that the season is a good one for absolutely all of you.
Ed. Note:
While I rarely do put personal comments in our newsletter I can't let it go this week.
We all must remain vigilant in all we do in everywhere we go.
Very often I see people walking around like they are in another world without regard for what or who is around them.
As happened this week in New York we saw very normal and regular people killed and injured by yet another senseless act of terror.
You may see that we end each and every newsletter with the words to :remain vigilant."
That is exactly what we are talking about.
It doesn't make any difference where you are. Take a look around and see who is around you. And see what is around you.
As has been said more this week than ever the words if you see something then say something really do mean a lot in today's very busy world.
It is easy to write it all of and say that none of this can happen to you and that is right when something just might happen to you.
For it is when we drop our guard down that the enemy among us will want to hurt or kill us.
Unfortunately, it is a sign of the times and the world we live in.
We want all of you to remain vigilant and of course to be safe and stay safe and travel safe.
And the easiest and best way to do that is to remain vigilant.
It sounds silly to do such a thing in a grocery store or in a clothing store or even at a bus stop or on public transit but we have seen all too many times that the terrorists have no limits on where and when they will or can strike.
We want you all to GETAWAY FROM YOUR EVERYDAY and to have a good time in your lives so like my Mom always told me "PRACTICE MAKES PERFECT."
Let's all practice vigilance and then we can all keep one another safe and among the living.
And to all of this I say have a HAPPY THANKSGIVING as I will be in the Caribbean on board the ROYAL PRINCESS.
Y'all be safe now ya hear.
Bill
On to the Emerald Isle we go.
Land per person is $1495 and the cruise is as we quote at time of booking. Celebrity still has special promotions for this cruise and space is going so if you wanna go you might just want to make that all important deposit now.
Getaway Cruises – Ireland Pre-Cruise Tour
May 23rd – May 28th, 2018
Wednesday - May 23rd
Arrive in Dublin from your overnight flight from the USA (not inc.) by noon, and meet your tour director and professional coach driver. Load up at the airport and head to your hotel for the next two nights in the center of Dublin City. If it's too early to check in you can leave your luggage and go off and explore. Rooms are usually ready by 3pm if not before. Free afternoon to explore the city or have a nap in your room. You will have a 2-day local double decker bus tour ticket that covers both days in the city so you can see everything that you want and more. Tonight, we will meet for a welcome dinner in a local typical Irish pub. Overnight Dublin, Temple Bar Hotel. (BD)
Thursday - May 24th
After your Good Irish Breakfast, you can get your bus ticket and head off to see more sites, such as Guinness Factory, Kilmahoan Gael (Jail), The Book of Kells, Trinity College and shop on the famous streets of Dublin, enjoying pubs and restaurants. Tonight, we have dinner and a show at the Abbey Tavern Banquet. Overnight Dublin, Temple Bar Hotel. (BD)
Friday - May 25th
We depart this morning and head south west to Kilkenny where you have some time to explore the town's Medieval Mile area, featuring Castles, a round tower, historical homes and Smithwicks Brewery among other places. After our visit we drive an hour to our next stop at the famous Rock of Cashel, once the seat of the High Kings of Munster, and was known as St Patricks Rock. We spend some time learning the history of this very old historical site in Co. Tipperarry. After our visit here we depart to Cobh (pronounced Cove). We check into our hotel for the evening and enjoy this quaint Irish town on the water. Overnight Cobh, Cobh Watersedge Hotel. Dinner on your own. (B)
Saturday - May 26th
After breakfast, we depart for the Blarney Woollen Mills where you can shop till you drop in this world famous Irish shopping area.
We then continue on to Killarney where we start our drive of the Ring of Kerry, one of Ireland's most famous scenic routes. We drive along the amazing scenery stopping along the way, inc. a stop at Sneem with many photo moments along the route. Return through the Killarney National Forest to Killarney to our hotel for the evening. Overnight Killarney, The Malton Hotel. Dinner on your own. (B)
Sunday - May 27th
After breakfast, we head north out of Killarney up towards Limerick and head across the Burren National park to the Cliffs of Moher, another famous Irish landmark where we can visit O'Briens Round Tower which gives us a great view of these amazing Cliffs. We continue on to Kilfenora where we learn the history of this area and then we drive through the barren grey scenery of the Burren, with it's beautiful wild flowers growing through the rocks. Very unique area with some stunning scenery. We stop on the karstic limestone pavement of the Burren, and see one of the most famous Irish dolmens, Poulnabrone Dolman. This site dates back to 2500 BC. We will return south to Killarney for another night. Overnight Killarney, The Maltons Hotel. Dinner on your own. (B)
Monday - May 28th
After breakfast, we depart from Killarney and head north west to Clonmacnoise, a round tower and Monastery located on the River Shannon. It has a small museum of standing stones, the ruins of the monastery, a tall round tower dates back to 544. A very interesting look at Irish history. We then continue back to Dublin where we get you to your ship in plenty of time to check in for the Embarkation. Then on to your great adventure on the High Seas. (B)
Cost of tour is $1495 per person based on double occupancy. Single supplement of $500 for single occupancy. Triple rooms are available, ask about availability and price.
Tour inc. 5 nights in 3 and 4 star locally owned hotels with Full Irish Breakfast daily, 2 dinners one of which includes Entertainment, Entry into all sites listed, Dublin Bus ticket for 2 days, Services of Professional Driver and Tour Director, all taxes and transfers. Does not inc airfare, other meals and personal items. Some hotels offer free wifi but not guaranteed all do.
AN UNBELIEVABLE CRUISE TO ICELAND FROM DUBLIN IN IRELAND AND BACK
To check out this and many other great offers, click the More Details button.
---
| | |
| --- | --- |
| Ireland & Iceland Cruise(#4896843) | |
Prices Starting At: $ 1649.00
+ 110.65 taxes/fees
Date(s): 5/28/2018 - 6/7/2018
Ship: Celebrity Eclipse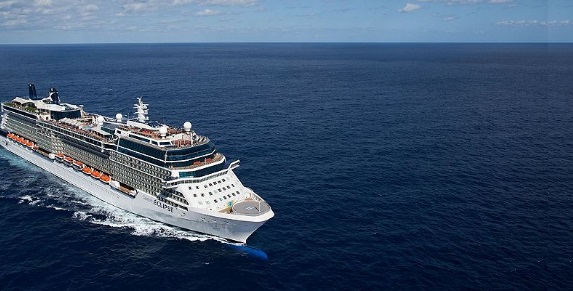 Since Celebrity Eclipse joined our fleet in 2010, she has dazzled and amazed even the most well-traveled cruisers. Like her Solstice Class sisters before her, Celebrity Solstice and Celebrity Equinox, she showcases spectacular vistas with 85% of all staterooms having sweeping veranda views.
And Las Vegas is open for business as usual. Is it true about what happens in Vegas stays in Vegas?
Having trouble viewing the graphics? Go here.

LAS VEGAS QUICKIE BREAKS TO GETAWAY FROM YOUR EVERYDAY
Excalibur Hotel & Casino Vacation Package




Starting At: $ 195.00

3-Night Accommodations
hotel Transfers
Wynn Las Vegas




Starting At: $ 710.00

Wynn Las Vegas and Encore are two extraordinary resorts that cater to your vacation pleasure with beautifully appointed rooms and suites, divine dining experiences, an array of designer boutiques, two full service spas and salons, dazzling pools, incredible shows, an 18-hole golf course and ultra chic nightclubs and lounges.
Bellagio Hotel & Casino Vacation Package

Starting At: $ 519.00

3-Night Accommodations
hotel Transfers
The Venetian Las Vegas

Starting At: $ 922.00

Experience the romance of Italy in the heart of the Las Vegas Strip. Beauty and grace surround you at The Venetian Resort Hotel Casino, where every detail has been carefully designed to provide you with a memorable stay.
, , ,
, , ,
, , ,
, , ,
The Cosmopolitan of Las Vegas




Starting At: $ 494.00

At 52-stories, The Cosmopolitan of Las Vegas is as unique in design as in its approach to service. The 2,295 thoughtfully appointed residential-style rooms offer large living spaces with private terraces that overlook every inch of the world-famous Las Vegas Strip and beyond.
Encore at Wynn Las Vegas




Starting At: $ 574.00

Wynn Las Vegas and Encore are two extraordinary resorts that cater to your vacation pleasure with beautifully appointed rooms and suites, divine dining experiences, an array of designer boutiques, two full service spas and salons, dazzling pools, incredible shows, an 18-hole golf course and ultra chic nightclubs and lounges
The Mirage Hotel & Casino Vacation Package




Starting At: $ 319.00

3-Night Accommodations
hotel Transfers
Just in case you can take some last minute time off before Christmas we have these cruise offers to present to you.
Hurry though time is a wastin' and space is disappearing as we write this today.
Having trouble viewing the graphics? Go here.

CRUISES THAT WILL GET YOU HOME IN TIME FOR CHRISTMAS
7-Day Western Caribbean from Miami




Starting At: $ 399.00
+ 160.35 taxes/fees
Ship: Norwegian Getaway

Discover ancient civilizations, tales of buccaneering and tropical beauty on your 7-Day cruise. Depart from sunny Miami and snorkel the deep blue sea off the coast of Roatán. Soak up some sun in Harvest Caye, our newest island stop in Belize. Costa Maya is where you can explore mysterious pre-Colombian Mayan ruins. And learn to kayak in Cozumel. Get ready for an amazing adventure in the Western Caribbean.
Southern Caribbean Cruise




Starting At: $ 799.00
+ 121.70 taxes/fees
Ship: Celebrity Eclipse

Since Celebrity Eclipse joined our fleet in 2010, she has dazzled and amazed even the most well-traveled cruisers. Like her Solstice Class sisters before her, Celebrity Solstice and Celebrity Equinox, she showcases spectacular vistas with 85% of all staterooms having sweeping veranda views.
7-Day Southern Caribbean from San Juan




Starting At: $ 429.00
+ 123.80 taxes/fees
Ship: Norwegian Dawn

Extensively refurbished from top to bottom, Norwegian Dawn offers the ultimate Freestyle cruising experience. Dine in Los Lobos Cantina, an upscale Mexican restaurant only available on Norwegian Dawn. Drop by The Cellars, a Michael Mondavi Family Wine Bar for a wine tasting. Or take lady luck for a spin in The Dawn Club Casino. Offering a wide range of spacious accommodations, there's rooms to fit every size family and budget.
4 Days Baja Mexico from Los Angeles, CA




Starting At: $ 309.00
+ 88.00 taxes/fees
Ship: Carnival Imagination

Experience the tropical beauty of Baja with a 3 day cruise to Ensenada. Relax on Ensenada's private beaches before hitting the fashionable shops of Avenida Primera for new jewelry – duty-free, of course. Have an extra day to spare? Our 4 day Baja, Mexico cruise visits Catalina Island for your enjoyment. Our 3, 4 & 5 day Baja, Mexico cruises are fun-filled getaways to the beaches, shops and sights of Catalina Island, Ensenada and Cabo San Lucas.
7 Night Western Caribbean Cruise




Starting At: $ 546.50
+ 110.82 taxes/fees
Ship: Oasis of the Seas

Oasis of the Seas isn't a ship for the sit-back-and-cruise set. It's a destination for bold explorers, with whole neighborhoods that await your discovery. Show adventure who's boss at the Pool and Sports Zone, take a spin on the classic carousel at the Boardwalk, or discover seven nights of excitement at Entertainment Place. From ziplining to surfing, dining discoveries to DreamWorks characters onboard - this is a ship where anything is possible.
7 Night Western Caribbean Cruise




Starting At: $ 579.00
+ 94.49 taxes/fees
Ship: Liberty of the Seas

The biggest adventure just got super sized. Wilder thrill rides - like the first Tidal WaveSM waterslide at sea, along with it's two counterparts Cyclone and Typhoon, it's The Perfect Storm. A bigger-than-ever aqua park, Splashaway BaySM. Bolder dining options like our crowd favorite restaurant Sabor Modern Mexican, Giovanni's Table and R Bar. With brand new panoramic Ocean View staterooms, this is going to be huge.
7 Night Western Caribbean Cruise




Starting At: $ 449.00
+ 122.50 taxes/fees
Ship: Rhapsody of The Seas

From the snow-capped mountain coasts of Alaska to skyline views of Sydney, Australia, Rhapsody of the Seas® delivers an unforgettable cruise experience, no matter the hemisphere. Get out to sea and relax away the stress of life on land - at the VitalitySM Spa or glass-canopied Solarium adults-only pool*. This is a ship built for adventure, too, with rock climbing, the Casino Royale®, and entertainment including shows, live music, plus bars and lounges that never have a cover.
Caribbean Explorer




Starting At: $ 1884.00
+ 235.00 taxes/fees
Ship: Royal Princess

Christened by Her Royal Highness The Duchess of Cambridge on June 13, 2013, Royal Princess is dazzling its guests with exciting new features. Called one of the "Most Popular Ships at Sea" by Cruise Critic, she's already won five prestigious Travel Weekly Magellan Awards in the Large Ship, Atrium, Spa, Pool and Mobile App Design categories. And her innovative SeaWalk® is being hailed as one of the "Top Gee-Whiz Features at Sea" by USA Today!
7 Days Western Caribbean from Galveston, TX




Starting At: $ 729.00
+ 96.00 taxes/fees
Ship: Carnival Breeze

Cruise from one sunny tropical isle to another in the glittering turquoise seas of the Western Caribbean. A Carnival cruise to the Western Caribbean offers idyllic days of swimming, snorkeling, and strolling pearly white-sand beaches and romantic nights beneath the twinkle of clear, starry skies. Explore many wonderful ports of call on your Western Caribbean Cruise.
Eastern Caribbean




Starting At: $ 549.00
+ 110.00 taxes/fees
Ship: Regal Princess

The new Regal Princess, sister ship to Royal Princess, is a spectacular example of the next generation of innovative Princess ships.
7 Days Western Caribbean from Miami, FL




Starting At: $ 669.00
+ 140.00 taxes/fees
Ship: Carnival Splendor

Cruise from one sunny tropical isle to another in the glittering turquoise seas of the Western Caribbean. A Carnival cruise to the Western Caribbean offers idyllic days of swimming, snorkeling, and strolling pearly white-sand beaches and romantic nights beneath the twinkle of clear, starry skies. Explore many wonderful ports of call on your Western Caribbean Cruise.
7 Night Southern Caribbean Cruise




Starting At: $ 447.50
+ 72.26 taxes/fees
Ship: Jewel of the Seas

Pure relaxation and incredible views along the way. Jewel of the Seas®, a dazzling Radiance-class ship, combines sleek swiftness, panoramic vistas, and wide-open spaces for the ultimate cruise getaway. With acres of glass throughout and elevators facing the sea, every view is picture-worthy. Bask at the tranquil Solarium pool, recharge at VitalitySM Spa, or reach new heights on our signature rock-climbing wall.
7 Days Bahamas from Baltimore, MD




Starting At: $ 789.00
+ 118.00 taxes/fees
Ship: Carnival Pride

The living is easy on The Bahamas islands, a glittering necklace of sand dotting the blue Atlantic. On a Bahamas cruise you'll find a sun-splashed seascape of 700 islands and 2,000 cays offering idyllic tropical getaways for sailing, snorkeling, fishing, strolling pearly pink-sand beaches, and swimming crystalline turquoise seas.
Panama Canal with Costa Rica & Caribbean (New Locks)




Starting At: $ 814.00
+ 300.00 taxes/fees
Ship: Caribbean Princess

Come back new® from a cruise vacation on the Caribbean Princess, one of the stars of the destination that bears her name. At her launch in 2004, this incredible cruise ship introduced Movies Under the Stars® - a giant poolside movie theater featuring first run movies, concerts and sporting events. Here you can relax in a cushioned lounger with freshly-popped, complimentary popcorn under the night sky.
Southern Caribbean Medley




Starting At: $ 1099.00
+ 135.00 taxes/fees
Ship: Royal Princess

Christened by Her Royal Highness The Duchess of Cambridge on June 13, 2013, Royal Princess is dazzling its guests with exciting new features. Called one of the "Most Popular Ships at Sea" by Cruise Critic, she's already won five prestigious Travel Weekly Magellan Awards in the Large Ship, Atrium, Spa, Pool and Mobile App Design categories. And her innovative SeaWalk® is being hailed as one of the "Top Gee-Whiz Features at Sea" by USA Today!
7 Night Eastern Caribbean Cruise




Starting At: $ 629.50
+ 112.48 taxes/fees
Ship: Allure of the Seas

Allure of the Seas has just been named Best Cruise Ship by Travel Weekly readers for the second year in the row. But this isn't just a cruise ship. It's an adventure that sails way ahead of the curve. Explore seven singular neighborhoods, from the winding paths of Central Park to the ultimate rush of the Pool and Sports Zone. Surfing. Ziplining. Ice-skating. 3D movies. Come seek all this and more on Allure of the Seas - your biggest vacation yet.
7 Days Western Caribbean from New Orleans, LA




Starting At: $ 804.00
+ 99.00 taxes/fees
Ship: Carnival Dream

Cruise from one sunny tropical isle to another in the glittering turquoise seas of the Western Caribbean. A Carnival cruise to the Western Caribbean offers idyllic days of swimming, snorkeling, and strolling pearly white-sand beaches and romantic nights beneath the twinkle of clear, starry skies. Explore many wonderful ports of call on your Western Caribbean Cruise.
10-Day Canary Islands, Spain & Morocco from Málaga (Granada)




Starting At: $ 1079.00
+ 127.17 taxes/fees
Ship: Norwegian Spirit

Explore the history of the Mediterranean, feel the balmy breezes of the Bahamas and the Caribbean, or just sit back and relax while you cruise across the Atlantic. Whatever you choose to do, you will be traveling in style on Norwegian Spirit. While onboard make a trip to the Tivoli Pool, soak in one of our four outdoor hot tubs, or take the kids to Buccaneer's Wet and Wild.
7 Night Western Caribbean Cruise




Starting At: $ 398.50
+ 116.96 taxes/fees
Ship: Brilliance of the Seas

Let the sun shine in-this is Brilliance of the Seas®, a beautiful Radiance-class ship that combines sleek swiftness, panoramic vistas, and wide-open spaces. With acres of glass enclosing the nine-story central atrium, elevators facing the sea, and floor-to-ceiling windows throughout, you'll never be at a loss for an incredible view. Bask at the tranquil Solarium pool, recharge at VitalitySM Spa, or reach new heights on our signature rock-climbing wall.
Tasmania




Starting At: $ 1019.00
+ 140.00 taxes/fees
Ship: Diamond Princess

As one of only two Princess Cruises cruise ships built in Japan, it's not surprising this exotic gem can often be found sailing to the most intriguing destinations abroad. Great-tasting cuisine can be found throughout the ship, including at our popular Italian restaurant, Sabatini'sSM, where freshly prepared pasta creations reign supreme. In the elegant dining rooms, you'll find sommeliers to help you enhance your meal with paired wines.
11-Day Eastern Caribbean from New York




Starting At: $ 429.00
+ 199.73 taxes/fees
Ship: Norwegian Gem

Trade skyscrapers for sandcastles and hop aboard Norwegian Gem from New York City to the tropics. Enjoy a relaxing day, basking on a white-sand beach in Antigua. Take a stroll in downtown Martinique and admire the French architecture such as the Cathédrale Saint-Louis. And whether you're soaring through the Valley of the Giants on a thrilling zipline or hiking up a volcano at Sofa Rock, you'll get your kicks on St. Kitts.
Dutch Antilles Caribbean Cruise




Starting At: $ 649.00
+ 96.28 taxes/fees
Ship: Celebrity Summit

The Celebrity Summit reached the peak of modern luxury with a grand makeover in March 2016. Our first Rooftop Terrace provides a chic new way to experience the great outdoors with creative cocktails, favorite snacks, and movies alfresco. Craving Italian? Tuscan Grille serves up fresh pasta and succulent dry-aged steaks. Enjoy an unordinary dinner at the innovative Qsine®, then top off the night with a chilled Peartini at the ice-topped Martini Bar.
9-Day Western Caribbean from New Orleans (Variation)




Starting At: $ 549.00
+ 169.52 taxes/fees
Ship: Norwegian Pearl

Experience the wonder and beauty of the Caribbean on an amazing cruise departing from New Orleans. In Costa Maya, ponder the lives of the ancient Mayans as you explore fascinating ruins, or snorkel the second-largest reef in the world. Get chummy with friendly stingrays - touch, feed, and even kiss them - at Stingray City in Grand Cayman.
Galapagos Southern Loop (CruiseTour)




Starting At: $ 6299.00
+ 120.00 taxes/fees
Ship: Celebrity Xploration

Galapagos Northern Loop + 2 Nt Pre/1 Nt Post Quito (CruiseTour)




Starting At: $ 6399.00
+ 120.00 taxes/fees
Ship: Celebrity Xperience

As a reminder we begin our new format this month.
Our newsletter will run every other weekend with the non publishing weekends having a REAL STEALS AND DEALS blog.
We get inquiries a lot about special offers so we will gather them up and send them to you. They will include land and cruise offers so check them out and then give us a call.
Our next newsletter however will not be till December.
You wonder why?
It is because we are taking a break as Bill is on the ROYAL PRINCESS and the next newsletter would be when he is on his vacation so the newsletter will take the same vacation.
We'll catch up then and who knows we just might sneak in some NEWS AND VIEWS in the REAL STEALS AND DEALS blog so you can keep up the pace about our industry.
And we have tidbits too this week. They actually got lost in the never never land of cyber space last week.
Cool Places to See the Northern Lights
As winter approaches, where can one go to see an awesome light show besides fireworks on New Year's Eve. Well, you need to head north.
Photos don't do the northern lights justice. To fully appreciate the glory and grandeur of this celestial display, which is also known as the aurora borealis, you have to settle beneath the ever-changing lights and watch them curve and curl, slither and flicker. The real trick is keeping warm while watching these extraordinary night lights. If this is the year you vow to see nature's light show for yourself, set your sights on these destinations.
Sweden
Every year, about 100 artisans meticulously create the Icehotel structure anew, using ice harvested from the Torne River here in Lapland, north of the Arctic Circle. Guests choose from a simple snow or ice room, a suite with intricate carvings, or the Northern Lights suite, complete with a light installation mimicking the natural wonder. When you're ready for the real thing, set out on the hotel's northern lights horseback tour or plan an excursion to the nearby Aurora Sky Station in Abisko (open November 30 through March 30). Located 900 meters above sea level, the station experiences little light or noise pollution—optimal conditions for viewing the northern lights. Ascend via chairlift, and indulge in a four-course meal before a guided tour and an evening of sky-watching.
Fairbanks, Alaska
The bitter cold that often comes with witnessing the northern lights can be a real deterrent. Enter Chena Hot Springs Resort, with its warm, mineral-rich healing waters. The resort's adults-only Rock Lake offers the opportunity to enjoy a light show along with a soak. Fairbanks lies directly beneath a band of aurora activity, meaning from August to May, the town regularly experiences a celestial display of green, yellow, and purple. The phenomenon is most frequently seen between 10 p.m. and 3 a.m., but the early-to-bed crowd need not worry. Guests staying in Moose Lodge rooms can request to receive a phone call when the aurora is spotted in the sky.
Tromsø, Norway
Prefer your light show with a soundtrack? Turn up in Tromsø for the annual Northern Lights festival (in 2015, January 24–February 1). The nine-day celebration features more than 40 jazz, classical, dance, and electronic performances, with some events taking place outside, potentially under the aurora borealis. Stop in Emma's Restaurant to refuel on fresh fish and local delicacies like reindeer meat, then make your way to the planetarium for some perspective on the science behind the lights. Tromsø is just north of the Arctic Circle, near the magnetic north pole, so it sees the lights regularly between October and mid-March.
Finland
The northern lights make an appearance over Finland about 200 nights per year. Doze off watching the dancing display from within a glass igloo at romantic Kakslauttanen Resort, 155 miles north of the Arctic Circle. And the next night, hunt for the aurora on a reindeer-drawn sleigh ride through the surrounding wilderness. In addition to two- and four-person igloos, accommodations also include a nearly century-old traditional log house with its own sauna. Hotel Iso-Syöte, on Finland's southernmost mountain, is slightly more accessible and offers a similar glass-roofed experience in the Eagle's View suite, along with snowshoeing, ice fishing, and overnight stays in traditional snow igloos, outfitted with reindeer pelts and specially designed sleeping bags.
Greenland
With minimal light pollution and near-perfect visibility in some places, Greenland provides exceptional odds for viewing milky-green lights. A three- or four-night stay during the aurora season (September to the beginning of April) practically guarantees a sighting. Settle into the Hotel Arctic's igloos on the edge of the Ilulissat Icefjord; double rooms are outfitted with electric heating, TVs, and a small bathroom, with skylights and expansive front windows so that you can soak up the night sky from your bed. If roughing it is more your style, plan a trip to Kangerlussuaq. This former U.S. military base near the airport counts northern lights sightings 300 nights per year, and serves as one end of the popular three-day World of Greenland dogsled expedition. Participants sleep in hunting cabins, take care of the dogs, and experience the wilderness firsthand.
Yukon, Canada
From August to mid-April, the northern lights swirl across the sky above Canada's Yukon Territory. Depending on cloud conditions, light pollution, and the night's auroral activity, you could spend hours watching the neon shades of green and yellow. Learn about the science—and folklore—surrounding the colors at the Northern Lights Centre in Watson Lake. And follow your night out in the cold with a day of pampering (dry-brush massage, aromatherapy session) at the Northern Lights Resort and Spa in Whitehorse.
Scotland
In Scotland, the northern lights go by a decidedly more British name: the Merry Dancers. They can be seen across the U.K. in the autumn and winter months (and as far south as England's Kent and East Anglia). But the best bet is to head for the northernmost parts of the Highlands or the Shetland Islands in January. Book a room at Sumburgh Head, a restored Shetland lighthouse overlooking a puffin nesting area on the Atlantic, or venture to the Isle of Lewis to see the display above an ancient man-made wonder: the Callanish Standing Stones, a circular formation of rocks thought to have been erected as early as 2900 B.C. Before you go, sign up for the AuroraWatch UK text alerts about viewing conditions, so you never miss a sighting.
Churchill, Canada
Polar bears have planted the Manitoba town of Churchill on the tourist map—it's the easiest place to access that guarantees sightings. But it's also a terrific spot for viewing the northern lights, as it experiences aurora activity more than 300 nights per year. Book a learning vacation at the Churchill Northern Studies Centre to study astronomy and northern lights photography. Or reserve a room at the NHA's rolling sleeper-train Tundra Lodge for unparalleled proximity to bears in their natural habitat coupled with a chance to see the lights.
Iceland
Hotel Ranga, in southern Iceland, offers a bevy of cold-weather activities, from whale-watching and dogsledding to glacier tours and freshwater fishing, but its trademark is the northern lights. Need proof? Tune in to the hotel's webcam on any given evening for a live stream of the sky filled with shades of vibrant green, pink, and purple. Located in the countryside, the hotel experiences minimal light pollution, making for optimal viewing conditions during the season (August through the first days of May). Closer to Reykjavik, the Ion Hotel's Northern Lights Bar features dimmed lighting and wraparound windows, so guests can watch the aurora inside, with drinks in hand.
Svalbard, Norway
Norway hosted a national design competition to reimagine its passport in 2014—and the winning travel document's inner pages, when held under a black light, pay tribute to the northern lights. Indeed, the country has no shortage of prime vantage points. First and foremost is Svalbard, a string of Arctic islands in the Barents Sea, midway between continental Norway and the North Pole. Because the archipelago experiences polar night, or perpetual darkness, between mid-November and January, it offers visitors double the opportunity to see the aurora. Join a two-hour Snowcat safari to hunt the lights from the comfort of a heated vehicle, or brave the cold on a snowmobile tour for a chance to see reindeer and arctic foxes in their natural environment.
NEWS AND VIEWS are in abundance this week so sit down, take some iced tea and absorb and enjoy.
Virgin Voyages to Sail as Adults-Only Cruise Line
by Adam Leposa |
Oct 31, 2017 3:40pm
Virgin Voyages' "Lady Ships" will combine a silver-grey hull with smoked glass and accents of Virgin-brand red.
ShareFacebookTwitterLinkedInEmailPrint
When it sets sail in 2020, Virgin Voyages will be an adults-only cruise line, Virgin Voyages President and CEO Tom McAlpin said at the keel-laying ceremony for the new cruise brand's first ship. The event took place at Fincantieri's shipyard in Genoa, Italy.
Billed as an "Adult By Design" experience, Virgin Voyages guests will need to be at least 18 years or older to sail, a decision McAlpin said was driven by feedback from guests and travel professionals, who are looking for a more elevated and premium experience.
The "Adult By Design" branding is the latest evolution of the new cruise brand's concept. When it was first announced back in 2014 as Virgin Cruises, details were scarce, with Branson only promising "to shake up the cruise industry and deliver a holiday that customers will absolutely love."
Later, when the brand was renamed Virgin Voyages, the focus had shifted to "young at heart" cruise travelers, a category that includes both Millennials, as well as those looking for a more boutique cruise experience.
At the event McAlpin and Virgin Group Founder Sir Richard Branson also shared a few design details on the new ship, which is set to make its debut in 2020. 86 percent of the ship's cabins will have a sea terrace, and 93 percent will have an ocean view. The ship's livery, which was also unveiled at the event, will incorporate a silver-grey hull with smoked glass and touches of Virgin-brand red, including a red funnel. The livery was conceptualized by Ben Christie and David Azurdia from Magpie Studio in London. RWD from Beaulieu England created the funnel.
Virgin Voyages' first fleet will be known as the "Lady Ships", meant to be a play on the term 'your ladyship', a nod to Virgin's British heritage. The spirit of the ship will be represented by a mermaid design that will adorn the bow. The mermaid is inspired by figureheads on historic vessels and was designed by London-based artist Toby Tinsley, who also designed the feminine motif on Virgin Galactic.
The ships will also incorporate a number of sustainability enhancements through a partnership with waste management system provider Scanship. Together, Virgin Voyages and Scanship will explore the development of technology that could one day significantly reduce ocean discharge by turning waste into energy, Virgin said.
Bookings are now open at virginvoyages.com. Guests and travel partners can place a $500 refundable deposit for access to an exclusive pre-sale before Virgin Voyages goes on general sale.
Puerto Rico Aims to Bring Back Tourists by Christmas
by Adam Leposa |
Nov 1, 2017 12:12pm
Photo by dennisvdw/iStock/Getty Images Plus/Getty Images
ShareFacebookTwitterLinkedInEmailPrint
After the devastation caused by Hurricane Maria, Puerto Rico is looking to bring back tourists by Christmas.
Executive Director of the Puerto Rico Tourism Company Jose Izquierdo told USA Today that, while three-quarters of the island's residents remain without power and the destination's primary focus remains on rebuilding, he hopes tourism will reopen by December 20, in time for the December to May Caribbean high season for tourism.
Cruise lines have already announced plans to return to the island starting in November. On November 12, Norwegian Cruise Line's Norwegian Dawn will resume sailings from San Juan on a revised seven-day itinerary. The cruise line is even offering travel agents a $50 bonus commission on San Juan cruises, for bookings made after October 5.
Both Royal Caribbean and Carnival Cruise Line are set to begin making San Juan calls once more starting November 30, when the cruise lines expect power and transportation to be readily available in the city. Carnival Cruise Line will also resume sailings from San Juan on February 18, 2018, once Carnival Fascinationcompletes its charter by the Federal Emergency Management Agency (FEMA) to provide housing and meals to relief workers in St. Croix.
In air travel news, Izquierdo told USA Today that the island's airports are operational. Many airlines, including Southwest Airlines, JetBlue, American Airlines and Delta, are continuing to offer flexible rebooking policies for flights to Puerto Rico through April 2, 2018.
Southwest Launches New Flights to Cancun in 2018 Schedule
by Newsdesk |
Nov 3, 2017 9:56am
ShareFacebookTwitterLinkedInEmailPrint
Southwest Airlines has released its flight schedule for the summer of 2018.The published schedule goes through August 6, 2018, and includes new options in California and San Antonio, more international service like new gateways to Cancun, and domestic service adjustments. Here is everything travelers need to know about the new schedule.
California
Beginning July 15, 2018, the carrier will offer daily nonstop service between:
· Oakland and Indianapolis.
· Oakland and Minneapolis.
· Oakland and Orlando.
Southwest is also launching the Southwest California Millions Rapid Rewards bonus points sweepstakes, Instagram challenge, and special events, giving Californians the chance to win up to 100 million Rapid Rewards bonus points.
San Antonio
For the first time, beginning on July 8, 2018, the carrier will offer nonstop service daily between:
· San Antonio and Oakland.
· San Antonio and Ft. Lauderdale.
Also from San Antonio, Southwest will resume its seasonal daily service to and from Cancun on June 7, 2018.
Service Adjustments in Michigan
Effective June 6, 2018, Southwest will no longer operate in Flint, Mich., though the carrier will still have destinations available from Detroit and Grand Rapids.
Increase in International Service
Southwest announced it is adding seasonal weekly service on Saturdays beginning June 9, 2018, between Houston and one of the carriers' newest destinations, Grand Cayman. On Saturdays in June, Southwest will offer 18 flights between Houston and 10 international destinations.
The airline is also adding two new international gateways to Cancun because of growing demand for nonstop routes to the destination. Beginning Saturday, June 9, 2018, the carrier will offer seasonal service on Saturdays between:
· Pittsburgh and Cancun.
· Raleigh-Durham International Airport and Cancun.
In June, Southwest will offer 27 departures to and from Cancun on Saturdays to 16 cities across the United States.
Beginning Sunday, June 10, 2018, Southwest will add service between Baltimore-Washington International Airport and Nassau, The Bahamas, building on its Saturday service and daily service between Ft. Lauderdale and Nassau.
New and Resuming Seasonal Service
On June 7, 2018, Southwest will resume daily service in these seasonal markets:
· Denver and Charleston, S.C.
· Chicago and San Juan, Puerto Rico.
· Omaha and Orlando.
On June 9, 2018, the carrier will offer new seasonal service on Saturdays between:
· Boise and Dallas.
· Denver and Panama City, Fla.
· Tulsa and Orlando.
For more, visit www.Southwest.com.
Which Airlines Will Rock 2018?
AIRLINES & AIRPORTS AIR CANADA PATRICK CLARKE NOVEMBER 02, 2017
PHOTO: Air New Zealand impresses for the fifth straight year. (photo via Flickr/Mark Harkin)
Air New Zealand is already a big winner in 2018, and it's not even January 1.
Safety and product rating website AirlineRatings.com has named New Zealand's avant-garde flag carrier the Airline of the Year for the fifth consecutive year.
The airline once again won over the six aviation editors tasked with judging the competition by dominating across the 12 key categories. Factors analyzed included fleet age, passenger reviews, profitability, product offerings and staff relations, among others.
"In our objective analysis Air New Zealand came out number one in virtually all of our audit criteria, which is an exceptional performance," the website's editor-in-chief, Geoffrey Thomas said in a statement.
Air New Zealand's CEO, Christopher Luxon said the airline is "committed to redefining the customer experience" and that the carrier has a lot planned for 2018.
Qantas, Singapore Airlines, Virgin Australia, Virgin Atlantic, Etihad Airways, All Nippon Airways, Korean Air, Cathay Pacific and Japan Airlines rounded out AirlineRatings.com's Best of the Best for the year to come.
Qantas took home awards in several categories, including Best Domestic Airline Service, Best Catering and Best Lounges while Singapore Airlines was awarded the titles of Best First Classand Best Cabin Crew.
Korean Air was deemed to have the Best Economy offering, and Virgin Australia won for its Business Class experience.
Emirates, which was named the top airline in the world by TripAdvisor, boasts the Best In-Flight Entertainment, according to the website, which also named Aegean Airlines and Tianjin Airlines the Best Regional Airline and Most Improved Airline, respectively.
The newest category, Best Ultra Low-Cost Airline went to VietJetAir.
Other winners include Air Canada, Etihad Airways, Norwegian, Scoot, Virgin Atlantic and WestJet, each of which was recognized for either excellence in long-haul travel or being the best low-cost airline in their region of the world.
Your 2017 Thanksgiving Travel Forecast
AIRLINES & AIRPORTS MIA TAYLOR NOVEMBER 02, 2017
45726
PHOTO: A new report from RewardExpert identifies the top airlines and airports to choose for Thanksgiving travel to avoid delays and cancellations. (photo via Pixabay/Jeshoots)
Thanksgiving air travel is notorious for crowds, bad weather, delays and flight cancellations. It's easily one of the most challenging times of the year to fly.
In fact, according to a new report from RewardExpert, the risk of a delayed flight is higher over the Thanksgiving break than at any other time of year.
Travelers can reduce the likelihood of being stuck at an airport (or on the tarmac for that matter) by reviewing the past performance of various carriers and also airports themselves. Knowing which travel days are most prone to delays is also good information to keep in mind, according to the new report, titled 2017 Thanksgiving Holiday Air Travel Forecast.
To develop its report, RewardExpert analyzed Department of Transportation data from the past five years, searching for where and when the most delays have occurred, as well as which airlines consistently delivered passengers to their destinations on time.
Among the top takeaways:
—Travelers are least likely to encounter delays the Saturday before the holiday. Avoid the Sunday before the holiday at all costs, however, as it's the day with the highest rate of delays.
—Waiting until the last minute actually does pay off. The RewardExpert data analysis revealed that the lowest rates of delayed flights are on Thanksgiving Day. (For those who don't mind showing up just a few minutes before the turkey comes out of the oven.)
—The Tuesday before turkey day is the second-worst day of flying. Data revealed that travelers are more likely to arrive on time if they wait until Wednesday. Over the past five years, an average of 84.9 percent of all flights on Thanksgiving Eve have been on time.
As for heading back home, after you've stuffed yourself thoroughly, it's best to skip town early on Black Friday. In other words, eat and run because Friday offers the best chance of avoiding delays.
Sunday after Thanksgiving is also notorious for heavy delays, which get worse as the week progresses. Last year, the Monday after Thanksgiving was the worst day to fly back, according to the report.
As for top airline choices, here's a snapshot from the report:
—Hawaiian Airlines continues to have the best on-time performance, despite a 3.8 percent increase in delays last Thanksgiving. Even then, 90.9 percent of the airline's flights depart and arrive on-time. Hawaiian Airline's on-time rate is a stellar 93.9 percent.
—Rounding out the top five performing airlines in order is Delta, Alaska, United, and American, all of which have on-time rates above 80 percent. (Some close to 90 percent.)
If flying a budget carrier is on the agenda, keep in mind that Southwest and Frontier showed the most improvement last year, reducing delays by 1.9 percent and 0.85 percent, respectively. Meanwhile, JetBlue had the greatest increase in delayed departures and arrivals, up 5.7 percent.
The best airport in the nation to be flying out of is Honolulu International Airport, which should come as no surprise given the often perfect weather of the Hawaiian islands. Over the past five years, 91.5 percent of all flights were on time.
Chicago travelers will be happy to hear that airports there have improved in recent years. Both Chicago O'Hare and Midway increased their on-time performance in 2016, with 81.3 percent and 83.7 percent of flights arriving or departing without delays.
Travelers in the New York and New Jersey are out of luck, unfortunately. Not only do they live in one of the colder parts of the country, airports there are notorious for delays (and getting worse). Delays increased sharply at Newark's Liberty International Airport last year, impacting more than one-quarter of all flights.
As a result, Newark now takes second place for worst on-time performance record, right behind the delay-plagued San Francisco International Airport.
If either of those happens to be your home airport, you may be out of luck. There's always the train.
The full report can be viewed at RewardExpert.
Europe's Incredible Journeys
by Tribune Content Agency, Rick Steves |
Oct 31, 2017 4:10pm
ShareFacebookTwitterLinkedInEmailPrint
by Tribune Content Agency and Rick Steves, Rick Steves Travel - PBS, October 31, 2017
Sometimes in travel, the journey is the reward. And that is particularly true in Europe, where travelers can enjoy special trains, buses, and boats that link destinations near and far, high and low, urban and rural, often through spectacular scenery.
One of my favorite journeys is called "Norway in a Nutshell," a series of coordinated bus, train, and ferry rides that connects the cities of Oslo and Bergen -- all while laying Norway's fjord country grandeur before you spread-eagled on a scenic platter.
The journey starts with a five-hour train ride from Oslo to a high-mountain station called Myrdal. This is simply the most spectacular train ride in northern Europe. The scenery crescendos as you climb over Norway's mountainous spine. After a mild three hours of deep woods and lakes, you're into a land of barren, windswept heaths and glaciers. At Myrdal, a super-scenic tourist train takes you down to the fjord hamlet of Flam, winding past waterfalls and through 20 tunnels in 55 thrilling minutes.
Flam is the departure point for the two-hour ferry ride on two breathtaking fjords to the village of Gudvangen. As you cruise through the world's narrowest fjord, waterfalls turn the black cliffs into bridal veils, and you can nearly reach out and touch the hillsides. From Gudvangen, a bus zips you scenically through the mountains to the town of Voss, where you'll board a train to your destination, Bergen -- a less impressive but still plenty picturesque finale to the Nutshell tour.
If any country rivals Norway when it comes to the marriage of amazing scenery and efficient transportation, it's Switzerland. While most train rides in Switzerland are photogenic, four are aggressively marketed as the most spectacular. Of those rail journeys, my pick is the Golden Pass.
This route cuts a swath diagonally across the pristine center of the country, connecting Luzern with Lake Geneva. The five-hour journey has three segments, with two transfers. Some of the trains offer panoramic cars with huge windows that curve back into the roof of the train car, allowing for views of high mountains from a wider angle.
The final stretch, a two-hour trip between Zweisimmen and Montreux, is my favorite. Those who reserve a VIP seat in the first car enjoy an unobstructed view of pristine alpine scenery coming right at you.
Leaving Zweisimmen, the train rolls through varied landscapes, starting in the German-speaking region before entering French Switzerland. With the change in language comes a change in culture and architecture. French-style stone houses start to replace half-timbered, woodsy, German-style chalets.
At one point, the train surges through Jaman Tunnel, engulfing you in nearly two miles of darkness. When you emerge, you're in another world, leaving the feudal Middle Ages and entering the 19th-century belle epoque. The train passes through a series of sharp bends as it descends from the mountains down to Lake Geneva. Palm trees, vineyards, gardens, and many resort spas indicate that you've arrived in the warmer climate of the "Swiss Riviera."
Another scenic journey that never gets old is along Germany's Rhine River. It's storybook Germany, a fairy-tale world of legends and robber-baron castles. After 30 years of cruising the Rhine gorge on nostalgic old riverboats, I still get a thrill.
The Rhine flows about 750 miles north from Switzerland to Holland, but the 36-mile stretch from Mainz to Koblenz hoards all the touristic charm. The whole section can be done by boat (about five hours downstream, eight hours up). With limited time, focus on the most scenic hour -- from St. Goar to Bacharach. Sit on the top deck and enjoy the parade of castles, towns, boats, and vineyards.
While you'll glimpse many castles along the Rhine, several are particularly notable. Marksburg Castle, the best-looking of the bunch, stands bold and white, and is restored to look like most Rhine castles once did, with their slate stonework covered with stucco to look as if they were made from a richer stone. Perched above the pleasant town of St. Goar, the mighty ruins of Rheinfels Castle, which ruled the river for more than 500 years, still exude a hint of menace. Near Bingen, Rheinstein Castle has a medieval-as-can-be, 13th-century exterior with a 19th-century duke's hunting palace inside.
The shipshape Pfalz Castle (built in the middle of the river in the 1300s) worked effectively to tax medieval river traffic, raising its chains when boats came, and lowering them only when merchants had paid their duty. Those who didn't pay spent time touring its prison, on a raft at the bottom of its well. Along the Rhine, it seems each castle comes with a story.
While all of these trips can be worthwhile even on a gray day, they are especially memorable in good weather -- a warm camaraderie seems to spontaneously combust between strangers who've come together for some of Europe's most incredible journeys.
(Rick Steves (www.ricksteves.com) writes European travel guidebooks and hosts travel shows on public television and public radio. Email him at and follow his blog on Facebook.)
United Resumes Seasonal Service From San Francisco to New Zealand
by Newsdesk |
Oct 29, 2017 2:06pm
Bay of Plenty, New Zealand // Photo by BackyardProduction/iStock/Getty Images Plus/Getty Images
ShareFacebookTwitterLinkedInEmailPrint
United Airlines (UAL) resumed seasonal service between San Francisco (SFO) and Auckland, New Zealand(AKL), on Sunday, October 29.
United Airlines and Star Alliance partner Air New Zealand have also launched a new microsite, available at united.com/airnz, that provides information on both carriers as well as destination inspiration and tips related to travel to New Zealand and the U.S. United will operate its SFO-AKL route six days per week from October 29 through December 17 and then daily through March 22, 2018.
"Together with our Joint Venture partner Air New Zealand, United is excited to provide customers with convenient travel options between the U.S. and New Zealand," said John Gebo, senior vice president of alliances for United, in a written release. "New Zealand's summer season is a popular time for travelers to enjoy New Zealand, and we are pleased to offer the larger Boeing 777-300ER aircraft and the all-new United Polaris business class seat for our customers traveling between San Francisco and Auckland."
The United and Air New Zealand partnership aims to make it easy for customers to travel to Auckland, where Air New Zealand's Auckland hub connects to a network of more than 20 routes across the North and South Islands of the country.
For customers traveling from AKL to SFO, United has timed this flight to connect at SFO with a network of service throughout the U.S., Canada and Latin America. United operates more than 280 daily flights from SFO to 65 airports across the U.S. and 22 international destinations.
United's SFO-AKL route is operated by its newest aircraft, the Boeing 777-300ER. The new cabin design on United's 777-300ER fleet features LED mood-lighting to complement sleep and assist with time-zone changes, as well as textured and softer touch materials.
Mexico Maintains Its Luster Despite Storms and Travel Warnings
by Ana Figueroa |
Oct 31, 2017 11:08am
ShareFacebookTwitterLinkedInEmailPrint
This week marks the opening of Ventus at Marina El Cid Spa & Beach Resort Cancun Riviera Maya. The seventh El Cid Resorts property in Mexico is located between Cancun and Playa del Carmen. It's a sister property to Hotel Marina El Cid Spa & Beach Resort. Guests of each will have access to amenities at both hotels, according to Carlos Berdegué, president and CEO of El Cid Resorts.
"Ventus is within walking distance to Marina. Customers can live the all-inclusive experience of both. With Ventus, we made the decision to really punch up the family-friendliness aspect and the food and beverage aspect," Berdegué tells Travel Agent.
On the dining side, one new concept at Ventus is called Mercado de Dolores. It's a venue inspired by Spanish markets, offering seven different culinary options. And for fine dining, there's Ile de France.
"For our French restaurant, we brought in a chef from France," says Berdegué. "He's offering classical French cooking. That means the classics. You won't see a lot of foams on the menu. You won't have to go out for a hamburger afterwards, like you do at other places."
Accommodations at the 290-key Ventus range from 575-square-foot luxury double suites to three-bedroom suites. The latter are 2,854 square feet in size, with three bedrooms and four bathrooms. Platinum-level rooms feature a separate check-in lounge and butler service. Swim-up rooms are available in every category.
Additional amenities at Ventus at Marina El Cid include pools with kids only and adults-only areas, a kid's and teen's club, El Cocay Spa, a 2,088-square-foot fitness center, onsite marina and several wedding and event venues.
One important note, said Berdegué, is that clients booking Marina El Cid shouldn't feel they're at the "second-tier" property. Marina has been remodeled to have the same look and feel as Ventus.
Despite natural disasters and enhanced travel warnings, Mexico isn't losing its luster, says Berdegué.
"The cold weather has already started in some places in the U.S. and Canada, which is where we get ninety percent of our business. We're at ninety percent occupancy for both properties in November and December," said Berdegué.
He adds, "There has been a lot of news about hurricanes in the Caribbean and earthquakes in Mexico. But, customers are really getting savvy. They know what's important. They know that Mexico offers a place to disconnect, and that's really what they want right now. There are so many things to see here, from the Mayanruins to the beautiful reefs in the sea. They know the value of what Mexico has to offer," said Berdegué.
Indeed. Mexico's value — in the monetary sense — is in the news these days.
The Mexican peso is at its lowest point against the U.S. dollar in eight months. Jitters about trade talks and the future of NAFTA are blamed for the decline. But, it's a win-win situation for the tourism industry.
At the 30th annual Cancun Travel Mart earlier this month, Mexico's secretary of tourism Enrique de la Madrid shared the latest visitor numbers. To date, Mexico's foreign visits exceed 26 million. That's a 12 percent increase over the same period in 2016. Tourism-related goods and services are accounting for increasingly more of Mexico's GDP, noted de la Madrid.
Guadalajara // Photo by camaralenta/iStock/Getty Images Plus/Getty Images
With a stronger dollar, destinations known for shopping, dining and cultural attractions such as Guadalajaraand Mexico City are particularly attractive. Both take on added vibrancy as the holiday season approaches.
Before the September 19 earthquake in Mexico City, tourism officials were promoting the idea of a "long weekend getaway" to the mega-capital. They cited the exchange rate as well as expanded airlift that makes travel to Mexico City easier than ever.
This fall, JetBlue added new flights to Mexico City from Orlando and Fort Lauderdale. And, Delta's joint cooperation agreement with Aeromexico will increase seat capacity to the capital by ten percent by the end of the year.
If clients are still wary of residual earthquake damage, they shouldn't be.
"Things are very much back to normal," Antonio del Rosal, co-founder of adventure operator The Muddy Boot, tells Travel Agent. "The reconstruction is underway and now people visit the affected areas more as a way of paying respect and as a badge of honor. Earthquakes left a deep scar, but people have emerged with a new level of empathy for their neighbors and fellow citizens."
We do hope you all have a good week and of course remain vigilant.
And as we actually go to press we ae just getting word of another type of attach at a church in Texas.
While we don't have the details it just doesn't sound good.
Please pray and keep good thoughts for all of those involved in New York as well as in Texas.
Until next week REMAIN VIGILANT, and stay safe, be safe and travel safe.
Bill and Fred